Search & Destroy Radio 8.20 – Light the Darkness
E lo facciamo innanzitutto salutando un altro kid che ci lascia, Stefano (Spawn, Superciuk, Growing Concern, Causeffect, Defending Truth): affidiamo di nuovo il saluto ad Alessandro Teschio, sperando di poter tornare con lui e con tutti voi a parlare, al più presto, solo di musica. Ma di musica comunque proviamo lo stesso a parlare, in un interessante connubio con la fotografia d'epoca: ospite ai nostri microfoni Federico Tixi, presenta il suo nuovo progetto #foundphoto Foto Trovate con una selezione di 5 fotografie dai bauli più polverosi dei migliori mercatini italiani e internazionali, ognuna abbinata a un brano musicale.
E poi, le rubriche: la My Cup Of Tea di Lorenzo (Giuda, ZAC) questa settimana ci racconta la storia dell'ascesa e della rovinosa caduta di uno degli eroi più oscuri del glam rock, Jobriath; 4 bombe psychobilly (ma non solo) nello spazio Psycho & Dintorni per cura del nostro Matteo MattheCat da Dog Eat Robot Fanzine; Martina da Inferno Store – Roma ci delizia con un trittico di uscite molto emocore per Legno; un Santo Luca Calcagno (InYourEyesEzine) pienamente primaverile e in pace col mondo ci regala due perle dall'underground italico e una testimonianza del fatto che l'amore rincoglionisce.
Infine, novità per Slovenly Recordings e le consuete 4 bordate sonore per Giuppe dedicate a Stefano ma anche alla nuova uscita antologica su Joe Strummer, il tutto racchiuso in due ore di musica da spettinarvi anche se siete calvi. Per voi e per noi ma anche per gli amici e le amiche che mancano all'appello!
Search & Destroy Radio del 31/03/2021 – Light the Darkness
The Stooges – Search & Destroy (sigla iniziale)
Quintron And Miss Pussycat – Bo Diddley (musical bed)
Rocket 808 – Let me pass
The Mardi Kings – Pretty Thing
Superciuk – Tira Le Bottiglie (musical bed)
Spawn – By The Time
Causeffect – Light The Darkness
Defending Truth – Human Plague
The Fleshtones – Roman Gods (musical bed)
Joe Strummer & The Mescaleros – Johnny Appleseed
Joe Strummer & The Mescaleros – Long Shadow
Joe Strummer – Love Kills
Superciuk – Attitudini Negative
Jobriath – Earthling (musical bed)
Jobriath – Rock Of Ages
Jobriath – I'm a Man
Jobriath – Morning Star Ship
Jobriath – Oh La La
Jobriath – Gone Tomorrow
Andre Luterau – A Starlett For You (musical bed)
The Boys Next Door – Shivvers
Litovsk – Dode Postindustriële Atmosfeer
Choir – It's Cold Outside
PJ Harvey – Oh My Lover (Demo)
Martin Denny – Miserlou
Foreigner1936 – Cane
Enzo Scoppa – Raggio Zero (musical bed)
Sacred Legion – A Taste Of Turmoil
Gianni Morandi – Se Perdo Anche Te
The Mojomatics – Complicate My Life
The Meteors – Chainsaw Boogie (musical bed)
Nekromantix – Nice Day For A Resurrection
The Dragtones – Devil Inside
The Matadors – Walking Dead
The Bone Machine – Libero e Selvaggio
Alkaline Trio – Private Eye (musical bed)
Fine Before You Came – Acquaghiaccia
The Little Explorer – A Fork In The Road
Sunny Day Real Estate – Seven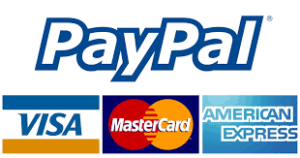 Sostieni RadioSonar - Alza il Volume.
Tramite questo comodo form potete sostenere le attività dell'associazione con il sistema digitale di PayPal.
oppure potete effettuare donazioni o tesserarvi effettuando un versamento sul nostro conto corrente presso Banca Etica
Dopo aver fatto il versamento scrivete una mail a radiosonar@gmail.com in cui inserite Nome, Cognome, Indirizzo, Cellulare, Codice Fiscale e indirizzo di posta elettronica ed allegate copia del pagamento. La tessera O altro materiale informativo e/o promozionale verrà spedito tutto immediatamente via posta ordinaria.