THE CINDERELLA'S SHOW 2.20 – Smells like teen spirit
Il grunge fu un vero e proprio movimento sociale più che un genere musicale
C'erano una volta gli anni Ottanta con le loro mode, la cultura punk, le piaghe sociali dell'eroina e dell'Aids (che in quegli anni toccarono livelli record) e una crisi economica, che incrementò situazioni di povertà e degrado nei ricchi e potenti Stati Uniti d'America.
A pagare più di tutti le spese della recessione (anche in questo caso) furono i giovani, detronizzati dal tetto del mondo e relegati alla base della piramide senza più aspettative, senza futuro.
Per sfuggire a un destino in apparenza già segnato molti ragazzi dell'epoca si rifugiarono tra le sette note, dando vita a un fitto sottobosco di scene musicali interessanti, strettamente connesse con il territorio di appartenenza.
Gli artisti di quel periodo si sentivano emarginati, urlavano al mondo la propria rabbia dando libero sfogo alla necessità di distaccarsi completamente dalle mode precedenti.
Il grunge fu un vero e proprio movimento sociale più che un genere musicale, in quanto vennero etichettate con questo termine tutte quelle band provenienti dalla città di Seattle e giunte alla ribalta tra la fine degli anni Ottanta e i primi anni Novanta: Nirvana, Soundgarden, Melvins, Mudhoney, Mother Love Bone, Pearl Jam, Alice in Chains e tanti altri.
La concentrazione di tanti progetti musicali di successo in un'unica città aveva dell'incredibile, al punto che il "Seattle Sound" conquistò in breve la scena mondiale
The Cinderella's Show del 19/02/2021 – Smells like teen spirit
Sigla: The Sonics – Cinderella
Musical Bed:
Nirvana- Heart shaped box
Soundgarden – Black hole sun
Mad Season – River of deceit
Mother Love Bone – Chloe Dancer/Crown of Thorns
Pearl Jam – State of Love and Trust
Dinosaur Jr – Feel The Pain
Temple of the Dog – Hunger Strike
Pixies – Subbacultcha
Nirvana- Smells like teen spirit
Soungarden- Fell on Black Days
Alice in Chains – Would
Screaming Trees- Black Rose Way
Pearl Jam – Black
Mudhoney- Touch me I'm sick
Melvins – Revolver
L7 – Shitlist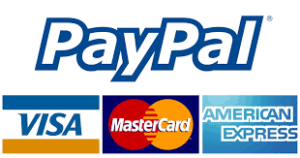 Sostieni RadioSonar - Alza il Volume.
Tramite questo comodo form potete sostenere le attività dell'associazione con il sistema digitale di PayPal.
oppure potete effettuare donazioni o tesserarvi effettuando un versamento sul nostro conto corrente presso Banca Etica
Dopo aver fatto il versamento scrivete una mail a radiosonar@gmail.com in cui inserite Nome, Cognome, Indirizzo, Cellulare, Codice Fiscale e indirizzo di posta elettronica ed allegate copia del pagamento. La tessera O altro materiale informativo e/o promozionale verrà spedito tutto immediatamente via posta ordinaria.