THE CINDERELLA'S SHOW 2.22 –What a rap, Il Rap è donna!
Se si vuole tracciare la storia delle donne nel rap americano, non si può che partire da una data ben precisa: 11 agosto 1973.
Un giorno celeberrimo, venerato da ogni amante della cultura hip-hop al pari del proprio compleanno.
Come è noto, infatti, in quell'occasione il numero 1520 di Sedgwick Avenue ospitò il primo block party.  DJ Kool Herc fu il protagonista della serata, guadagnandosi l'appellativo di founding father dell'hip-hop. Tuttavia, fu sua sorella Cindy ad avere l'idea per questa festa. La ragazza aveva bisogno di rifarsi il guardaroba in vista del nuovo anno scolastico e di racimolare anche il denaro necessario ad affittare lo studio di registrazione del loro palazzo. Ecco quindi che, fin dalle origini del rap americano, le donne hanno svolto un ruolo determinante e questa breve guida vuole ripercorrere e rendere omaggio ai nomi che negli ultimi cinque decenni hanno dominato la scena.
The Cinderella's Show del 05/03/2021 -What a rap, Il Rap è donna!
Sigla: The Sonics – Cinderella
Musical Bed:
Destinys Child- Independent Woman, Pt. 1
Queen Latifah – Just another day
Rhianna- Pon de replay
Missy Elliott – Work it
TLC – No scrubs
Aaliyah – More than a woman
Fugees- Fu-gee-la
Christina Aguilera ft. Lil' Kim – Can't hold us down
Eve ft. Alicia Keys- Gangsta lovin
Roxanne Shanté – Bite This
Queen Latifah – Ladies First
Mc Lyte – I cram to undestand you
Missy Elliott – Get ur freak on
Salt 'n' Pepa – A Salt with a deadly Pepa
Aaliyah – Try Again
Brandy – I wanna be down
Kelis- Trick me
En Vogue, Aaliyah, Vanessa L. Williams, Mary J. Blige, MC Lyte, SWV, TLC, Monica. Freedom – Theme from Panther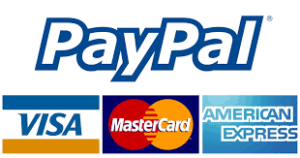 Sostieni RadioSonar - Alza il Volume.
Tramite questo comodo form potete sostenere le attività dell'associazione con il sistema digitale di PayPal.
oppure potete effettuare donazioni o tesserarvi effettuando un versamento sul nostro conto corrente presso Banca Etica
Dopo aver fatto il versamento scrivete una mail a radiosonar@gmail.com in cui inserite Nome, Cognome, Indirizzo, Cellulare, Codice Fiscale e indirizzo di posta elettronica ed allegate copia del pagamento. La tessera O altro materiale informativo e/o promozionale verrà spedito tutto immediatamente via posta ordinaria.