MOVE ON UP 4.9 – OPEN THE DOOR
Nuovo appuntamento con il contenitore settimanale di Radiosonar.net dedicato al funk, soul e R&B di tutto il mondo.
Apriamo la porta ad un nuovo suono con un mix di funk, disco, new wave, synth-pop, R&B, spanish funk e house per celebrare ogni settimana il groove che ci tiene vivi in un momento difficile come questo.
Move on up del 02/12/2020 – OPEN THE DOOR
HUMAN LEAGUE – THE SOUND OF THE CROWD (INSTRUMENTAL SLOW)
CLAUDJA BARRY – OPEN THE DOOR
HOWARD JONES – NEW SONG
MCFADDEN & WHITEHEAD – I GOT THE LOVE
BRASS CONSTRUCTION – LOVE U
BARRABAS – SEXY LADY
LAS DEBLAS – PUEDE BUSCARTE UN NUEVO AMOR
CHERYL LYNN – KEEP IT HOT
DURAN DURAN – AMERICAN SCIENCE
SADE – TURN MY BACK ON YOU
EDMUND SYLVERS – HAVE YOU HEARD THE NEWS?
THE BROTHERS JOHNSON – STOMP!
FATBACK BAND – SPANISH HUSTLE
THE WARRIORS – DESTINATION
LINX – CAN'T HELP MYSELF
IMAGINATION – BURNIN' UP (NIGHT DUBBIN')
ABC – CHICAGO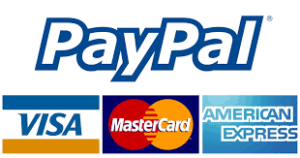 Sostieni RadioSonar - Alza il Volume.
Tramite questo comodo form potete sostenere le attività dell'associazione con il sistema digitale di PayPal.
oppure potete effettuare donazioni o tesserarvi effettuando un versamento sul nostro conto corrente presso Banca Etica
Dopo aver fatto il versamento scrivete una mail a radiosonar@gmail.com in cui inserite Nome, Cognome, Indirizzo, Cellulare, Codice Fiscale e indirizzo di posta elettronica ed allegate copia del pagamento. La tessera O altro materiale informativo e/o promozionale verrà spedito tutto immediatamente via posta ordinaria.