Original Street Grooves 5.08 – The God Rakim
Nella puntata di oggi si omaggia un mc che bisognerebbe studiare e venerare tutti i giorni: Rakim
Alla quasi totale unanimità considerato il miglior rapper della storia, ripercorriamo parte della sua carriera attraverso alcuni classici e parecchie cose un pò meno note, tra remix e collaborazioni di lusso. Praise the god mc.
Original Street Grooves del 23/11/2020 – The God Rakim
Eric B & Rakim – I Ain't No Joke
Eric B & Rakim – Microphone Fiend
Eric B & Rakim – No Omega
Eric B & Rakim – The Punisher
Rakim – It's Been A Long Time
Rakim – Real Shit
Rakim – Holy Are You
Eric B & Rakim – Let The Rhythm Hit'Em (45 King Club Mix)
Eric B & Rakim – Put Your Hands Together (Parkside Remix)
Gang Starr ft. WC, Rakim – The Militia II
Big Boyd ft. Mobb Deep, Rakim – Hoodlum
Jay-Z ft. Dr. Dre, Rakim – The Watcher 2
Barrington Levy ft. Rakim – Murderer (Jeep Version)
Jody Watley ft. Eric B & Rakim – Friends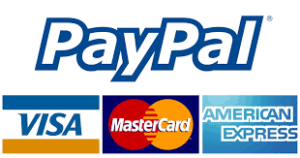 Sostieni RadioSonar - Alza il Volume.
Tramite questo comodo form potete sostenere le attività dell'associazione con il sistema digitale di PayPal.
oppure potete effettuare donazioni o tesserarvi effettuando un versamento sul nostro conto corrente presso Banca Etica
Dopo aver fatto il versamento scrivete una mail a radiosonar@gmail.com in cui inserite Nome, Cognome, Indirizzo, Cellulare, Codice Fiscale e indirizzo di posta elettronica ed allegate copia del pagamento. La tessera O altro materiale informativo e/o promozionale verrà spedito tutto immediatamente via posta ordinaria.