Original Street Grooves 5.14 – UK Hip-Hop Golden Age
Tra fine anni 80 e primi 90, non c'era solo la scena statunitense ad invadere il pianeta con l'Hip-Hop
In Europa la scia si cominciava a diffondere in lungo ed in largo ma è sulle strade di Londra che il boom bap rimbombava di più. Una scena che è stata pochi anni ai vertici della fama ma che ha saputo lasciare un segno indelebile che stasera ripercorriamo attraverso alcuni degli artisti più rappresentativi dell'epoca. Bomboclat!
Original Street Grooves del 19/01/2021 – UK Hip-Hop Golden Age
Derek B – Bad Young Brother
Demon Boyz – Glimity Glamity
MC Mell'O – Total Eclipse Of The Heart
MC Duke – I'm Riffin
Hijack – HIjack The Terrorist Group
DJ Supreme ft. Son Of Noise – R.I.P.
Overlord X – 14 Days In May
Gunshot – Gunshot's History
Caveman – I'm Ready
MCM – I Got Soul
Outlaw Posse – Cashin' Large Cheques
London Posse – Here Comes The Rugged One
Katch 22 – LIfestyle Of The Poor & Ruffneck
Killa Instinct – Media Manslaughter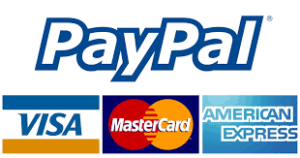 Sostieni RadioSonar - Alza il Volume.
Tramite questo comodo form potete sostenere le attività dell'associazione con il sistema digitale di PayPal.
oppure potete effettuare donazioni o tesserarvi effettuando un versamento sul nostro conto corrente presso Banca Etica
Dopo aver fatto il versamento scrivete una mail a radiosonar@gmail.com in cui inserite Nome, Cognome, Indirizzo, Cellulare, Codice Fiscale e indirizzo di posta elettronica ed allegate copia del pagamento. La tessera O altro materiale informativo e/o promozionale verrà spedito tutto immediatamente via posta ordinaria.