Original Street Grooves 5.15 – Conflicted
Dopo una serie di puntate monografiche e speciali, a sto giro ritorniamo a sentirci un pò di materiale fresco visto che la scena è sempre in fermento e le novità sono sempre più interessante. A chiudere quattro perle funkyjazz che saranno pane per i denti di scopritori di samples. Turn it up!
Original Street Grooves del 26/01/2021 – Conflicted
Black Soprano Family – It Could Happen
Ransom – Pride
Fred The Godson – Gangsta Muzik
Dot Stacks – Not My Bro
Jamal Gasol & Rome Streetz – Iverson Finish
KRS One – We Are The Gods
Cydney Poitier – Pressure Point
JIm Jones ft. Juelz Santana – Election
Chase Fetti, Heem, Billy V, Benny – Mobbin
Sheek Louch ft. Lil Fame – Onyx
Chuck Mangione – Hide and Seek
20th Century Steel Band – Heaven and Hell Is On Earth
Luther Vandross – Never Too Much
Incredible Bongo Band – Last Bongo In Belgium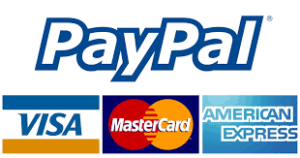 Sostieni RadioSonar - Alza il Volume.
Tramite questo comodo form potete sostenere le attività dell'associazione con il sistema digitale di PayPal.
oppure potete effettuare donazioni o tesserarvi effettuando un versamento sul nostro conto corrente presso Banca Etica
Dopo aver fatto il versamento scrivete una mail a radiosonar@gmail.com in cui inserite Nome, Cognome, Indirizzo, Cellulare, Codice Fiscale e indirizzo di posta elettronica ed allegate copia del pagamento. La tessera O altro materiale informativo e/o promozionale verrà spedito tutto immediatamente via posta ordinaria.