Original Street Grooves 5.16 – 1994
Oggi scaletta per ricordare uno dei migliori anni di sempre per la doppia H: il 1994.
Semplicemente, una selezione di pezzi usciti in quell'anno, tra i quali molti indimenticabili classici, Il meglio della nostra musica, un must per tutte le generazioni.
Original Street Grooves del 02/02/2021 – 1994
Nas – It Ain't Hard To Tell
The Notorious B.I.G. – Ready To Die
Gang Starr – Blowin' Up The Spot
Jeru The Damaja – Jungle Muzik
KIng Tee – Freestyle Ghetto
CMW – Nothin' But The Gangsta
Redman – 1 Million and One Boodah Spots
Dru Down – Pimp Of The Year
Scarface – I Seen A Man Die
Odd Squad – Smokin' Dat Weed
Kurious – I'm Kurious
The Beatnuts – Props Over Here
The Roots – Mellow My Man
Outkast – Southernplayalisticcadillacfunkymusic
Organized Konfusion – Black Sunday
Common – I Used To Love H.E.R.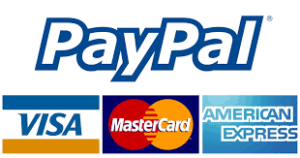 Sostieni RadioSonar - Alza il Volume.
Tramite questo comodo form potete sostenere le attività dell'associazione con il sistema digitale di PayPal.
oppure potete effettuare donazioni o tesserarvi effettuando un versamento sul nostro conto corrente presso Banca Etica
Dopo aver fatto il versamento scrivete una mail a radiosonar@gmail.com in cui inserite Nome, Cognome, Indirizzo, Cellulare, Codice Fiscale e indirizzo di posta elettronica ed allegate copia del pagamento. La tessera O altro materiale informativo e/o promozionale verrà spedito tutto immediatamente via posta ordinaria.