Search & Destroy Radio 7.29 – Final Warning
L'ultimo podcast di una stagione travagliata per la trasmissione che ti ha fatto compagnia anche quando dovevi restare solo/a!
Ancora una manciata di bombette garage, punk e rock'n'roll prima della pausa estiva: questa settimana lo zoccolo duro di Search & Destroy Radio (Giuppe, Iavan, Straccaletto, il Santo Luca Calcagno, Lorenzo dei Giuda) con la partecipazione del messaggero della musica morta Freddie Koratella (Dead Music Roma, Invasione Monobanda) propone la degna chiusura di una stagione particolare.
Un doveroso ringraziamento a tutti gli ospiti che hanno animato questi tre mesi e passa di antidoto rock'n'roll a pandemie e lockdown e appuntamento a settembre, di nuovo studio, per le consuete due ore di caciara primordiale da ascoltare, come sempre, a tutto volume!
Search & Destroy Radio del 24/06/2020 – Final Warning
The Stooges – Search & Destroy (sigla iniziale)
Dynamite Anna And The Bone Machine -4 Scheletri Ballano Il Tango Della Morte (musical bed 1)
New Dada – I Go Crazy
I Tremendi – If You Don't Come Around
I Rokketti – Chi vince in me
I ragazzi dai capelli verdi – Ricordami
The Fleshtones – Roman Gods (musical bed 2)
Helmet – In The Meantime
Butthole Surfers – Ulcer Breakout
Tomahawk – South Paw
The Jesus Lizard – Lady Shoes
Slaughter & The Dogs – Where Have All The Boot Boys Gone? (musical bed 3)
Boots – You Better Run
32nd Turnoff – Used To Be a Tiger
Leather Head – Gimme Your Money Please
Scruff – Get Out Of My Way
Redhead – We Ran And We Ran
I Fantom's – Le Insegne Pubblicitarie (musical bed 4)
The Liars – You shock my heart
Monos – The snake
The Smoking Bones – Burning Love
Duane Eddy – Rebel Rouser (musical bed 5)
O Lendario Chucrobillyman – The Chicken Beat
The Blues Against Youth – Light Bearer
Jacob T Skeen – Storehouse of Souls
Branquias Johnson – Humo Negro
Monster Magnet – Medicine
Mudhoney – Over The Top
Gluecifer – Easy Living
Turbonegro – Final Warning
Skitzo – Poltergeist (musical bed 6)
Torment – Psyclops Carnival
The Krewmen – It's a Sin
Banane Metalik – Pussycat
Cockroaches – Radio Song
The Barsexuals – Rudy Ray Moore
CUT – A Different Beat
The Unborn – Videodrome
Dalton – Se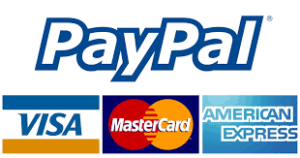 Sostieni RadioSonar - Alza il Volume.
Tramite questo comodo form potete sostenere le attività dell'associazione con il sistema digitale di PayPal.
oppure potete effettuare donazioni o tesserarvi effettuando un versamento sul nostro conto corrente presso Banca Etica
Dopo aver fatto il versamento scrivete una mail a radiosonar@gmail.com in cui inserite Nome, Cognome, Indirizzo, Cellulare, Codice Fiscale e indirizzo di posta elettronica ed allegate copia del pagamento. La tessera O altro materiale informativo e/o promozionale verrà spedito tutto immediatamente via posta ordinaria.