Search & Destroy Radio 8.07 – No Gods, No Country, No Masters
La vostra banda di apolidi e senzadio ritorna con una nuova puntata extended di due ore e mezza ricca di ospiti e con qualche sorpresa per chiudere in bellezza questo stramaledetto 2020.
Nella speranza che mentre scriviamo queste righe non ci sgomberino pure da casa nostra o muoia Pelè, siamo a presentarvi una ricca ricchissima scaletta per la puntata di questa settimana di Search & Destroy Radio: facciamo innanzitutto il punto su ciò che è successo la settimana scorsa al Nuovo Cinema Palazzo grazie al saggio Giuppe; torna poi a trovarci la nostra amicissima Daniela Amenta per un piccolo excursus sulla sua rinnovata avventura radiofonica, Cactus – Basta poca acqua e due parole sul Pibe e il suo lascito; la tazzina di tè di Lorenzo Moretti dei Giuda questa settimana ce la prendiamo assieme agli Electric Light Orchestra, tra echi beatlesiani e hit clamorose; lo spazio del Santo Santissimo Luca Calcagno da Varazze questa settimana raddoppia con il suo best (non proprio autarchico) del 2020; infine è di nuovo la volta di Tiziana con Metal Underground Music Machine con tre pezzoni roboanti.
E poi e poi uno Iavan un po' preso a male chiede conforto agli amici del Bartali, agli Spiral 69, a Mr. P del Truce Klan e a Samantha Abigail, Giuppe aspetta che arrivi l'Anticristo con un blocco sul tema dell'attesa e Straccaletto fa il suo con l'intro vinilica alla puntata.
Due ore di bestemmie in stereofonia da ascoltare, come sempre, a tutto volume!
Search & Destroy del 02/12/2020 – No Country, No Gods, No Masters
The Stooges – Search & Destroy (sigla iniziale)
Cub Koda – Let's Get Funky (musical bed)
The Jam – War
Gang Of Four – I Found That Essence Rare
The Sound – Heartland
The Undertones – Told You So
The Fleshtones – Roman Gods (musical bed)
MC5 – Ramblin' Rose
The Stiffs – Brookside Riot Squad
Rocket From The Crypt – Ball Lightning
Electric Light Orchestra – Don't Bring Me Down (musical bed)
Electric Light Orchestra – 10538 Overture
Electric Light Orchestra – Ma-Ma-Ma Belle
Electric Light Orchestra – Do Ya
Electric Light Orchestra – Across The Border
Electric Light Orchestra – Twilight
Lucio Battisti – Una Giornata Uggiosa (musical bed)
Beastie Boys – No Sleep Till Brooklyn
Judas Priest – Turbo Lover
Spiral 69 – Rose
Mr.P Pooccio – Marianna Ama e Distrugge
The Velvet Underground – Sister Ray (musical bed)
Tim Minchin – Thank You God
Astor Piazzolla – Libertango
Iggy Pop – Highway Song
Fugazi – Waiting Room
The Sonics – He's Waitin'
The Adverts – We Who Wait
The Urges – I Gotta Wait
The Centuries – 4th Dimension (musical bed)
Mad Dogs – No Regrets
Baby Shakes – Really Really
Psychedelic Furs – Don't Believe
Demolition Doll Rods – That's Insane
Spitfires – Have It Your Way
Lou Reed – Metal Machine Music (musical bed)
Necrofilia – Ballad Of Death
Ironjaws – Guilty Of Ignorance
Lost Reflection – Scarecrowd
Radio Birdman – You're Gonna Miss Me (sigla finale)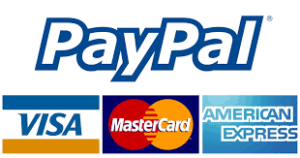 Sostieni RadioSonar - Alza il Volume.
Tramite questo comodo form potete sostenere le attività dell'associazione con il sistema digitale di PayPal.
oppure potete effettuare donazioni o tesserarvi effettuando un versamento sul nostro conto corrente presso Banca Etica
Dopo aver fatto il versamento scrivete una mail a radiosonar@gmail.com in cui inserite Nome, Cognome, Indirizzo, Cellulare, Codice Fiscale e indirizzo di posta elettronica ed allegate copia del pagamento. La tessera O altro materiale informativo e/o promozionale verrà spedito tutto immediatamente via posta ordinaria.