Search & Destroy Radio 8.14 – Duri a perdere
Dopo due settimane difficili e una puntata impossibile dedicata alla nostra amica e compagna Claudia, ritorniamo il consueto meltin pot di caciare assortite.
Proprio perché una delle tante cose che abbiamo assimilato dal caleidoscopico contributo che Claudia ha dato e darà alla nostra scena è l'importanza dell'azione, del mettere in pratica tutti i propositi che ci animano e ci definiscono, riprendiamo a fare ciò che ci riesce meglio: casino.
Con la banda al completo e l'aiuto di un bel po' d'ospiti: Giuseppe Giannetti (Trenta Formiche) ci parla dell'iniziativa ARCI Akkittate, finalizzata a contrastare l'emergenza freddo che ogni anno miete decine di vittime tra i senzatetto; er pòro Iavan riempie il suo salottino fetido di succosa musica in anteprima (Le Carogne, Mad Rollers, Stompin' Mad Bats, Chronic Hangover, Raw); Lorenzo dei Giuda ci accompagna alla (ri)scoperta della Terza Guerra Mondiale che si è combattuta tra i solchi di due LP indimenticabili, a firma appunto Third World War. E poi il Santo Luca Calcagno (InYourEyes Ezine) ritorna al suo consueto blocco autarchico, la Reina Rubia ci stordisce con tre strali hard psych dalle nebbie della delucandia, Giuppe propone un blocco di novità fresche fresche e er pòro Straccaletto introduce tutto 'sto popò di roba con un po' di canzoni che vi faranno venire voglia di alzare il culo pure a voi.
Due ore di caciara creativa da ascoltare, come sempre, a tutto volume.
Search & Destroy Radio del 10/02/2021 – Duri a perdere
The Stooges – Search & Destroy (sigla iniziale)
Kina – La Forza del Sogno (musical bed)
John Cale & Lou Reed – Work
The Flamin' Groovies – Shake Some Action
The Last – L.A. Explosion!
Duap – Duri a Perdere
The Fleshtones – Roman Gods (musical bed)
Tomahawk – Business Casual
Danny Kroha – Detroit Blues
The Go Go Cult – Wild Women From Mars On Drugs
The Outta Place – Psychedelic Siren
Third World War – M. I. 5's Alive (musical bed)
Third World War – Working Class Man
Third World War – Preaching Violence
Third World War – Ascension Day
Third World War – A Little Bit Of Urban Rock
Walter Brown & His Band – Jelly Roll Rock (musical bed)
Le Carogne – Screen Addicted
Stompin' Mad Bats – Skull Party
Chronic Hangover – Nero Inferno Italiano
Mad Rollers – I Trust Nobody
Raw – Wish You Were Queer
Husker Du – Reoccurring Dreams (musical bed)
Max Carnage – Fat Police Officer
Sleaford Mods – Nudge It
Provos – Non è facile (musical bed)
The Sick Rose – A Kiss is not Enough
Gli Impossibili – La mia ragazza
Gaznevada – Mamma dammi la benza
Black Sabbath – Planet Caravan (musical bed)
Rose Windows – Native Dreams
Black Mountain – Queens Will Play
Tame Impala – Remember Me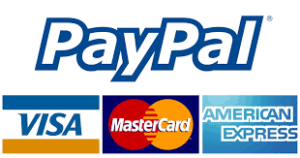 Sostieni RadioSonar - Alza il Volume.
Tramite questo comodo form potete sostenere le attività dell'associazione con il sistema digitale di PayPal.
oppure potete effettuare donazioni o tesserarvi effettuando un versamento sul nostro conto corrente presso Banca Etica
Dopo aver fatto il versamento scrivete una mail a radiosonar@gmail.com in cui inserite Nome, Cognome, Indirizzo, Cellulare, Codice Fiscale e indirizzo di posta elettronica ed allegate copia del pagamento. La tessera O altro materiale informativo e/o promozionale verrà spedito tutto immediatamente via posta ordinaria.