THE CINDERELLA'S SHOW 2.19 – I'm a woman and I sing the Blues
Loro sono donne, nere, figlie o nipoti di schiavi, che, negli oscuri anni 20 americani, in cui il razzismo imperava ovunque e il segregazionismo era legge, e imbracciarono le chitarre o usarono la loro forte voce per tracciare un nuovo cammino verso la libertà e l'autodeterminazione. Non solo razziale, non solo basata sulla conquista di elementari diritti civili ma soprattutto come donne. Ma i testi parlano chiaro, denunciano violenza e sopraffazioni.
Quelle stesse modalità quotidiane ben note a tutti ma che non si possono dire e portare alla luce.
Per la prima volta, si alzò la voce contro qualcosa che non era più tollerabile e sopportabile.
"Le cantanti blues erano associate al diavolo perché celebravano quella dimensione dell'esistenza umana considerata immorale e malefica, secondo i tenenti della chiesa. Erano delle peccatrici perché cantavano di amore e sesso" (Angela Davis).
The Cinderella's Show del 12/02/2021 – I'm a woman and I sing the Blues
Sigla: The Sonics – Cinderella
Musical Bed:
Herb Wiedoeft's Cinderella Roof Orchestra- Cinderella Blues
Ruthie Foster – Lord Remember Me
Nora Jean Bruso – Don't you remember
Ana Popovic – Voodoo Woman
Lottie Kimbrough – Going Away Blues
Nina Simone – Be my husband
Valerie Wellington – Cold, cold feeling
Memphis Minnie – Killer Diller Blues
Koko Taylor – I'm a woman
Sister Rosetta Tharpe – Jonah in the belly of the whale
Beth Hart – I'll take care of you
Big Mama Thornton with the Muddy Waters Band – Give me a penny
Victoria Spivey – Black Snake Blues
Odetta – Timber
Ida Cox – Wild Women Don't Have The Blues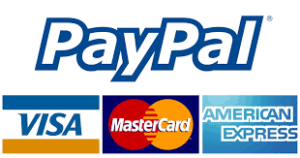 Sostieni RadioSonar - Alza il Volume.
Tramite questo comodo form potete sostenere le attività dell'associazione con il sistema digitale di PayPal.
oppure potete effettuare donazioni o tesserarvi effettuando un versamento sul nostro conto corrente presso Banca Etica
Dopo aver fatto il versamento scrivete una mail a radiosonar@gmail.com in cui inserite Nome, Cognome, Indirizzo, Cellulare, Codice Fiscale e indirizzo di posta elettronica ed allegate copia del pagamento. La tessera O altro materiale informativo e/o promozionale verrà spedito tutto immediatamente via posta ordinaria.