Search & Destroy Radio 8.17 – Fast & Frightening
Reduci dalla truce settimana sanremese, in questo episodio della trasmissione preferita dal tuo otorino: #lottomarzo in musica, nuove rubriche e turbocapitalismo gastrointestinale.
Pur se con qualche giorno di ritardo, non potevamo non dedicare buona parte della nostra trasmissione a un giorno di lotta importante per noi e per Radiosonar.net: l'otto marzo, in piazza, sui palchi o dietro a un microfono, è, soprattutto quest'anno, un'occasione per ribadire che il rock'n'roll ha (o dovrebbe aver) smesso i panni machisti che pure l'anno contraddistinto fin dalle origini. Una playlist interamente solidale grazie ai contributi della Reina Rubia dalle asprezze della Delucandia, da Martina di Inferno Store con tante belle novità disponibili in negozio e una dedica per Claudia che manca ma non smette di esserci, del buon Giuppe con ben due blocchi e di Straccaletto con tutte-tutte-cover di cui due interamente al femminile. E poi inauguriamo le nuove rubriche Psycho & Dintorni per cura di Matteo MattTheCat outta Dog Eat Robot Fanzine e I Diari dell'Intestino del pòro Iavan, vittima della sua propria passione per il cibo spazzatura; ribadiamo con fermezza il nostro amore per il patrio underground grazie al blocco autarchico del Santo Luca Calcagno (InYourEyes Ezine); spulciamo un bel po' di succose novità grazie all'attenta selezione dell'oggi onnipresente Giuppe.
Due ore di rogherò, lotta, amore e aria da ascoltare, come sempre, a tutto volume!
Search & Destroy Radio del 10/03/2021 – Fast & Frightening
The Stooges – Search & Destroy (sigla iniziale)
Machuca Cumbia – Staying Alive (musical bed)
Vulpes – Me Gusta Ser una Zorra
Negro Terror – Invasion
E.X.P. – Kick Out The Jams
The Double U – Philosophy of The World
The Fleshtones – Roman Gods (musical bed)
Asteroid B-612 – Straight Back To You
The Stools – Eyeball Crush
Dead Meat – I'm An Infection
Deathtraps – Fuck The Cool Kids
The Wheelz – Generation Turncoat
The 5-6-7-8's – Woo hoo (musical bed)
L7 – Fast and Frightening
Bikini Kill – Sugar
Babes In Toyland – Bruise Violet
66Samus – Fart Metal (musical bed)
Circle Jerks – I Wanna Destroy You
The Meatmen – Fast Food Fist Fuck
Popeye's Dik – Searchin' For The King
Heart Attack – Shotgun
Vice Squad – Stand Strong Stand Proud
X-Ray Spex – Oh Bondage! Up Yours!
Penetration – Don't Dictate
Hola Ghost – Django
Kings Of Hong Kong – One Way Ticket
Sparky & Hillbilly Moon Explosion – Baby I Love You
The Legendary Shack Shakers – Come On In
Inferno – We Are The Romulans (musical bed)
Eversor – Understanding
Gufonero – Danaziga
Stadio – Acqua e Sapone
Gli Avvoltoi – Farfisa (musical bed)
Muddy Worries – Shameless Love
Franco Battiato – Il Sentimiento Nuevo
Frammenti – Dicevano di Noi
Mobina Galore – Escape Plan
The Electric Mess – The Beast Is You
The Pandoras – That's Your Way Out
Wide Hips 69 – Over The Moon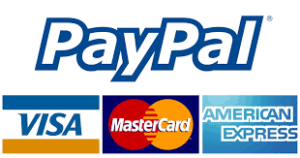 Sostieni RadioSonar - Alza il Volume.
Tramite questo comodo form potete sostenere le attività dell'associazione con il sistema digitale di PayPal.
oppure potete effettuare donazioni o tesserarvi effettuando un versamento sul nostro conto corrente presso Banca Etica
Dopo aver fatto il versamento scrivete una mail a radiosonar@gmail.com in cui inserite Nome, Cognome, Indirizzo, Cellulare, Codice Fiscale e indirizzo di posta elettronica ed allegate copia del pagamento. La tessera O altro materiale informativo e/o promozionale verrà spedito tutto immediatamente via posta ordinaria.